Best Mass Communication College in Delhi

NRAI School of Mass Communication has been awarded the Best Mass Communication College in Delhi for its educational curriculum and practical training. It is a matter of great pride for us that we received the award of Best Mass Communication college in Delhi. We assure that we will continue to provide best practical training to student like this every year, and every year will continue to receive an award for
Best Mass Communication College in Delhi
Welcome to NRAI School of Mass Communication
NRAI School of Communication in Delhi, is a first ranked
Mass Communication college in Delhi
that bears a unique blend of academic and innovative practices. Established in 2004,  NRAI School of  Mass Communication has come a long way from its modest beginnings. The institute is among the Best Mass Communication college in Delhi today. The Institute has been awarded
best Mass Communication college in Delhi
. In response to these new challenges, NRAI established school of Mass Communication to develop and train the next generation of media professionals. The institute offers an inspiring learning environment that transforms young students into innovative entrepreneurs.
NRAI has well-qualified and experienced faculty with specialization in areas like management, journalism and mass communication. The institute offer various mass communication courses that includes  Diploma in mass communication  advertisement and journalism, Bachelor Degree in Mass Communication, Masters in Mass Communication,  Postgraduate Diploma in Mass Communication, Advertisement, Journalism.
Why Join NRAI?
A new age institute offers spanking new exciting Bachelor & Master Degree programs in Mass Communication and Journalism .

Radio Jockeying and production with in-house Radio Studio

Only Media Institute giving students live exposure to uplinking and downlinking of TV channels.

Enhanced practical training in broadcast, print and web journalism

Film Production, TV & Radio Program and News production by students.

Modern Infrastructure including modern classrooms, state-of-the-art studio Etc.
I always had a passion for Anchoring & Radio Jockeying. NRAI helped me realize my dream. Today I am working as a RJ & VO Artist.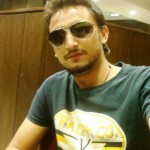 Ashish Thakur
Anchor - ABP News
Learning at NRAI was a good experience. I got to enhance my skills as a good Presenter. Today i am working with DD News as a News Presenter.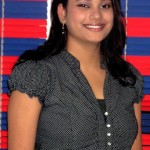 Depti Srivastava
News Presenter - DD News
Frequently Asked Questions
Mass communication is a way to convey a message to general audience through medium like radio, news papers, television, and internet. The aim is convey a message.
Journalism is a way to the compilation and transmission of information through print media or electronic media. It requires a lot of research on the topic to disclose.
For a Mass Communication graduate, there are several paths you can take with the broad knowledge you'll gain. Choosing the right internship and the right minor will help you go far in any of the following career paths.

Fashion Photographer
Film Director
TV Correspondent
Producer
Radio Jockey/ RJ
Screenwriter
Sound Engineer
Sound Mixer and Sound Recordist
Special Correspondent
Video Jockey
Art Director
Editor
Event manager
Public Relations Officer
NRAI is the best mass communication college in Delhi which will provide you wonderful career options in field of Mass Communication and journalism.
Media is such a word that everybody needs to get the information and awareness about whatever is happening around the world. As everybody needs it for some cause so it is always a growing and profitable sector so if one has done courses in mass communication then there must be a job waiting for him/her.
Mass communication is a vast field and it covers areas like PRINT JOURNALISM, ELECTRONIC JOURNALISM, PUBLIC RELATIONS.
Also Advertising companies, and film industry recruit these journalist.
Therefore you can get a job in a news paper company, a news channel, a film production company, an advertising company etc.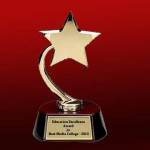 NRAI School of Mass Communication has been awarded the Best Mass Communication College in Delhi for its educational curriculum and practical training. Established in 2004,  NRAI School of  Mass Communication has come a long way from its modest beginnings. The institute is among the Top Mass Communication college in Delhi today. NRAI has well-qualified and […]

owadays, mass communication and journalism are luring an outsized section of zealous students. In order to build one`s career as a journalist, one needs to join top journalism college Delhi so that it would boost the morale and skills of the scholars. NRAI is one of the best colleges to have a bright and safe […]

Mass communication is an amalgamated study of all heads of mass media which helps students to communicate with ease. Mass communication courses include radio journalism, Television journalism, Print Journalism, Public Relations, advertising and Marketing. With the recent augmentation of mass communication, the latest courses also include professionalism in fields including event management, radio jockeying and […]
Alumni Placed in